March 12th 2009
New Zealand Dollar (NZD) Benefits from "Deflation Trade"
2007 was the year of the carry trade. 2008 was the year of the safe haven trade. 2009, meanwhile, is shaping up to be the year of the deflation trade. In other words, traders have completed an about-face in their collective approach to forex, such that those currencies with the lowest rates are now favored, because they are perceived to best hedge against deflation.
The New Zealand Dollar illustrates this trend perfectly. For most of 2008, it collapsed as investors pulled money from risky, high-yielding currencies, in favor of a capital preservation strategy: accepting limited or zero return in exchange for security. Beginning at the tail-end of last year, however, it stabilized around the psychological level of .5 USD/NZD, failing to breach the important technical level of .4915.

While such technical factors undoubtedly have played a role in the reversal of fortune, the NZD has benefited by the aggressive interest rate cuts effected by the Bank of New Zealand, which today cut its benchmark rate yet again by 50 basis points, to 3%. While it's too early to speculate whether the Central Bank will cut rates again at its next meeting, all signs point to further cuts. The economy is in a paltry state, having contracted for five consecutive quarters. Chinese demand for commodities is abating quickly, and the most recent numbers suggest it will continue to erode.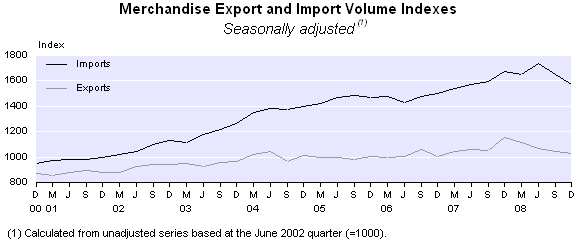 Based on investors' current priorities, however, the most important indicator is the monetary situation, which appears under control. "The expectation that the RBNZ will be more moderate with cuts going ahead has provided support to the currency." said…a currency strategist at Bank of New Zealand…"For a sustained bounce above 52 U.S. cents we'll have to see an improvement in the global backdrop and evidence that equity markets have stopped falling and risk appetite is rebounding."