XForex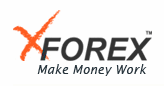 XForex, also known as Ultimass Global, Inc. offers an easy-to-use entry point for newcomers to the Forex market, while providing experienced traders with the full range of basic Forex transactions and extensive personalized services to help investors get the most from their money. While XForex may be a little basic for advanced traders, it offers a unique package of educational and support services for newer investors, including a personal account manager and a comprehensive range of daily financial reports.
About XForex
XForex is a web-based Forex trading platform that offers unique advantages to traders in the gold, silver, and currency markets. Founded in Cyprus in 2003 as Trouvia Investments, the company expanded its operations into Canada and today offers services to its clients during all regular market hours. The website was re-launched in August of 2009, and offers many more services than it did previously; these services include video tutorials and a new demo account feature. Since the Forex market is open 24 hours a day for five and a half days per week, XForex is available during the same time period for trades and to assist its customers. XForex offers real-time market updates to its clients, ensuring that they obtain the most current information available at all times. Because XForex is a dealing desk broker, it covers the opposing side of all client trades.
Regulatory Oversight
XForex is governed by European Union regulations; this requires that it abide by the laws of each country in which it does business. It is funded by Deutsche Bank, Saxo Bank, and the Canadian Imperial Bank of Commerce.
Contact Information at a Glance
A full list of telephone numbers for countries served by XForex is available at http://www.xforex.com/about-us/contact-us.
Their support email is support@xforex.com, and XForex can be reached by mail at:
Ultimass Global Holding Inc.
P.O. Box 71
Road Town
Tortola
British Virgin Islands
Vital Trading Information About XForex
XForex is web-based and works with all major browsers, including Firefox and Internet Explorer. It requires no downloading or installation and can be used anywhere with an internet connection; this ensures the highest level of accessibility and convenience for XForex customers. The XForex platform is optimized to work well on most mobile applications as well. The interface itself is easy to use and provides an online guide to help new users acclimate themselves to the various commands and functions of the platform. Traders new to Forex transactions will also appreciate the short market tutorial designed to help them understand the various aspects of Forex trading.
Commissions
XForex does not charge commissions to its clients on trades, deposits or withdrawals; it derives its income from the difference between the bids and asks prices. This is a significant advantage for beginning Forex traders, who can more quickly achieve their financial goals without the burden of additional charges. Despite the lack of commission fees, XForex provides a full range of client services including personalized investment advice and multi-lingual online support; since XForex caters to the international investing community, its support staff offers assistance in English, Spanish, French, Turkish, Portuguese, Russian, and Arabic.
Minimum Deposits
XForex offers three levels of Forex accounts for their customers. The Mini requires a minimum deposit of $100 and offers a 10% bonus for the first deposit. Standard accounts require a $1000 minimum deposit and provide a 30% bonus on the initial deposit, while V.I.P. accounts can be customized to meet advanced trading needs and require a $10,000 minimum deposit, with a 30% bonus added to the first deposit. XForex accepts bank transfers and a number of major credit cards for deposits.
Leverage
XForex offers its clients up to 200:1 leverage, allowing them to take a much larger position in the Forex market. While this allows experienced traders to take advantage of opportunities as they arise, it can also lead to much greater losses. XForex offers safeguards that ensure that investors cannot lose more than they have invested with the company; this limits leveraged positions for low-end investors, but provides a security net in the case of significant loss on an investment.
Demo Account
Prospective customers can practice their trading skills with a user-friendly demo account. It offers all the same options as regular XForex accounts, and gives new clients a risk-free arena in which to hone their trading acumen before putting actual money on the line. Demo accounts function exactly as the regular accounts with the same minimums and bonuses applied to give new traders a real taste of Forex trading without the real risk.
Trading Functions
The XForex platform offers most of the trading options Forex investors expect, including 21 currency pairs and gold and silver trading. Trading functions include stop loss orders, trailing stops, take profit orders, market, and limit; XForex trading spreads are fixed and typically range between 3 and 30 pips. XForex does not allow hedged trading where buys are offset by simultaneous sells in the same currency. The XForex platform does not allow the use of Forex Robot or Meta Trader through its website. One unique feature of the XForex platform is the ability to track the current activities of the top ten traders; this can prove invaluable for inexperienced traders, who can learn from observing the experts in action.
Market Information
XForex offers its clients real time capital market information, along with daily market updates, charts, financial calendars, and other commentaries and reviews designed to help the beginning Forex trader and the experienced professional in the Forex market. In-depth Forex analysis helps traders identify trends and get in front of the market, helping them to achieve profitability in this highly volatile financial marketplace. The Overnight Express bulletins focus on bullet-point summaries of the Asian, North American and European markets, keeping XForex clients apprised of all developments in the Forex markets. Because XForex is strategically partnered with Reuters, clients are assured of the most current market information possible.
Security of Information
Data security is of the utmost importance to Forex traders, and XForex adheres to the highest industry encryption standards for online security, using SSL-secured servers and ensuring that client information remains confidential. Financial information is closely guarded and deleted once it is no longer relevant.
The Bottom Line
Most beginning traders will find XForex an excellent resource for learning the ropes of Forex trading. Most investors will appreciate the easy-to-use interface and the portability of the system; for advanced traders, however, the limited options for trade may make this less appealing than other Forex platforms on the market.
Sponsored Offers