FxPro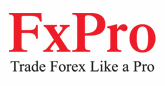 When it comes to forex trading companies, bigger isn't always better. Such is the case with FxPro, a full-service company with a six-member management team that earned top awards from World Finance magazine. Offering the same services as larger trading companies, FxPro prides itself on providing excellent customer service and attention to details, making it a favorite among traders of all sizes.
About FxPro
FxPro is a full-service forex market trading services company, offering a wide range of financial instruments, including metals, foreign exchange, futures and indices and Contracts for Differences (CFDs) on stocks. Founded in 2006 as EuroOrient Securities & Financial Services Ltd by a group of dedicated and experienced financial experts, the company changed its name to FxPro Financial Services Ltd and today serves clients in more than 120 countries, 24 hours a day, seven days a week. With physical locations in the United Kingdom, Russia, France, Greece and Austria, FxPro prides itself on its culture of corporate social responsibility, and employees regularly volunteer in the communities where they are located.
Chairman and founding partner and Denis Sukhotin leads the six-member FxPro management team. Sukhotin holds a master's degree in finance and economics from the Moscow Institute of Entrepreneurship and Law, and a diploma in business administration from Limassol, Cyprus' CTL College. In 2009, World Finance magazine named FxPro as Europe's 'Best Forex Broker.'
Key Registrations
FxPro is authorised and regulated by the Cyprus Securities and Exchange Commission (CySEC, http://www.cysec.org.cy) the regulatory and supervisory authority for the financial services industry in Cyprus. CySEC is a member of the CESR (Committee of European Securities Regulators).
The company operates under the EU Markets in Financial Instruments Directive (MiFID) and under the Cypriot Investment Services and Activities and Regulated Markets Law of 2007 (Law 144(I)/2007). Adopted by Cypress in 2007, MiFID provides regulation of investment services firms operating within the European Economic Area. Lnks to licenses, policies and procedures adopted under MiFID guidelines can be seen at https://www.fxpro.com/licenses.html. FxPro also holds a cross-border license, allowing the company to operate internationally.
FxPro is also a member of the following organizations:
CIFSA (Cyprus International Financial Services Association, http://www.cifsa.org)
CCCI (Cyprus Chamber of Commerce and Industry, http://www.ccci.org.cy)
CFSFA (Cyprus Financial Services Firms Association, http://www.cfsfa.org.cy)
Contact Information At A Glance
With international back office operations headquartered in Cypress, FxPro offers a wide range of customer support options to clients across the globe, including live chat located through a link at their website, email and phone options. A multi-lingual customer service team can be reached around the clock five days a week, from 10 pm GMT Sunday to 10 pm GMT Friday. Clients can also contact their personal account managers directly at any time. The following list will help you keep all of FxPro's information at your fingertips, if you decide to open an account with them:
Chat (link on left): https://www.fxpro.com/contacts.html
Email support: support@fxpro.com
Phone: +44(0)207 776 9720
Fax: +44(0)207 600 7063
Trading desk email: dealing@fxpro.com
Trading desk phone: +357.25.969.239
A list of international toll-free numbers is available here: https://www.fxpro.com/contacts.html
Vital Trading Information About FxPro
With its real-time charting and analytics, FxPro offers a wealth of opportunity and options for both experienced and novice traders. FxPro also offers several powerful and popular trading platforms, including
MT4 Standard
iPhone
WebTrader
MT4 MultiTerminal
Mobile PDA SmartPhone
Trading conditions and platforms can be seen at https://www.fxpro.com/trading-conditions.html
Minimum Deposit Amounts
The minimum initial deposit required to open an account is $500 or equivalent in EUR, CHF, GBP, JPY. Both deposits and withdraws can be made using a variety of options, including bank wire transfers; Visa, Visa Electron and Visa Delta; MasterCard; Maestro International and Maestro UK; PayPal; Neteller; and Moneybookers. All options can be used without incurring charges from FxPro.
Account Set-Up
Setting up an account is a simple process that can usually be completed in five to ten minutes, and involves just a few steps:
Complete the registration form, including the email address you want to have associated with the account
Activate your account by clicking on the link that will be emailed to you after you complete the registration form
Create your password and check your email once more for your trading credentials
Login to your FxPro account
Upload required documents, including personal identification and proof of address (you can see the specific requirements at this link: https://www.myfx.pro/kb/34)
Deposit funds
Demo Accounts
In addition to its full-service trading accounts, FxPro site offers a demo account to allow potential clients an opportunity to fully explore all of the options available to them through FxPro. With a $100,000 USD unlimited Demo Account, novice traders are encouraged to explore the world of currency trading, learning new skills and enhancing current knowledge. The no-cost, no-fee demo allows users to test their strategies using real-time quotes and real market conditions, with charts and other analytic tools that can help you become comfortable in the currency marketplace. FxPro's demo account also allows users to track the performance of both short- and long-term strategies without any risk or obligation. All analytic tools and charts in the demo account are the same tools active accountholders use every day, meaning inexperienced traders can see how a real account would actually behave.
Dealing Desk
FxPro does maintain a dealing desk that performs the following tasks:
Monitors and quotes prices, comparing prices with other market participants to ensure rates are competitive
Monitor spreads
Offer up-to-the-minute news and analysis
Maintain systems operations
Provide customer service
Trailing Stops
Both MT4 expert advisors and trailing stops are fully supported by FxPro, nad initiating stops can be easily affected through the easy-to-use toolbar accessible through your account homepage.
Trading Spreads
Under regular trading conditions, FxPro offers spreads starting from 0.5 pips EUR/GBP, 0.8 pips EUR/USD, and 0.8 pips GBP/USD. There is no spread enlargement during news releases. Trading volumes from 10k (0.1 lot) are supported and currency quotes include a fifth digit to accurately reflect even small shifts in the marketplace.
Leverage-margin requirements are as follows:
Forex: 1:1 up to 1:500, accountholder's choice
CFD shares: 10 percent
Spot precious metals: 2 percent
CFD futures: fixed
No margin is required for hedged positions.
Bottom Line
With its advanced features and multiple trading platforms, coupled with an interactive demo account that offers real-time experience, FxPro could be a good choice for both experienced and novice investors.
Sponsored Offers