GFS Forex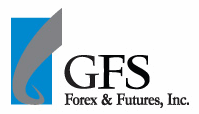 Wading through the various online foreign exchange market brokers and singling out one to work with can be tricky. As popular as the forex market is, there are always new brokers setting up shop and older ones shutting their doors. Generally speaking, selecting a broker that's been around for awhile is the best bet. GFS Forex has been in the trading business since 2001, and got into the forex market in 2006. In order to discern whether or not GFS Forex has what it takes, we're going to take a closer look at it and explore how it operates.
About GFS Forex
When it was first founded in 2001, GFS worked with various investment instruments and provided a broad suite of investment services. It wasn't until 2006 that GFS Forex & Futures, Inc., began to delve into the foreign exchange market in earnest. Initially, this broker did not accept clients from the United States – a move that seriously limited its growth potential. However, GFS eventually did open its doors to U.S. traders and has since seen its business boom considerably.
From its headquarters in San Francisco, GFS Forex now focuses on providing foreign exchange market traders with professional and efficient trading tools. An additional branch, in New York City, is located near Wall Street and helps keep this broker in the loop when it comes to financial news. In this way, serious investors and traders can take heart in the fact that GFS Forex is a legitimate financial trading operation.
Key Registrations
Since it operates on United States soil, GFS Forex does maintain compliance with several regulatory bodies. For example:
GFS Forex is a Registered Futures Commission Merchant (FCM) with the Commodity Futures Trading Commission (CFTC)
GFS Forex is a member of the National Futures Association (NFA)
Contact Information At A Glance
After looking through this review, if you decide to do business with GFS Forex it is wise to have its relevant contact information readily at hand. For your convenience, it is located below:
Toll-Free Phone Number: (888) 437-2660
Local Phone Number: (415) 321-7188
Fax Number: (415) 321-7199
24-Hour Support: (866) 227-2739
Email Support: info@gfsforex.com
Online Support: http://www.gfsforex.com/eng/contact-us.htm
Vital Trading Information About GFS Forex
Unlike many of the other major online foreign exchange market brokers, GFS Forex does not offer its own proprietary trading platform and does not offer one for download to its clients. Instead, it supports and works with several of the most popular kinds of trading software. Assuming GFS Forex works with the software of your choice, you will find it to be quite useful. If GFS Forex does not support the software that you prefer to use, you'll find it decidedly less advantageous to trade with GFS. Finally, if you are wholly inexperienced with trading softwares of any kind, you will have a difficult time getting going with GFS Forex.
Since GFS Forex does not offer its own trading software, the focus has to be on the services that it offers. You can get a better understanding about those services and what they mean to you by reading more below.
Minimum Deposit Amounts
In the wide world of forex brokers, GFS Forex has a rather hefty minimum deposit requirement. At $500, GFS is definitely near the top of the list when it comes to the initial investment that traders have to make in order to do business with them.
Account Set-Up
Setting up an account with GFS Forex is complicated and slow, especially when compared with most other major online forex brokers. It appears that this company hasn't updated its application process in some time, leaving those who want to open accounts to deal with a morass of confusing screens and long wait times. Of course, you will eventually be able to open an account – getting there just isn't easy.
Demo Accounts
Demo accounts are par for the course with forex brokers nowadays, and GFS Forex is no exception. There is a free demo or practice account available that allows you to get a feel for how GFS Forex and its system works. However, you're going to have to do a lot of digging to find out how to make this happen – the site is not exactly forthcoming with the information.
Dealing Desk
Generally companies that do not have a dealing desk typically market that heavily. No mention whatsoever is made of dealing desks at GFS Forex. They make no guarantees or promises about using or relying on dealing desks, and there is no definite way to tell whether or not they trade against their clients. Additionally, there does not appear to be any sort of special accommodations made for registered clients; everyone shares the same customer service features, regardless of whether they are paying customers or not.
Leverage Limits
Leverage limits at GFS Forex are pretty standard and are either 1:100 or 1:200. These limits are not unusual and can be found at other brokers all over the Internet, so in this way GFS Forex does conform with what the majority of its peers are doing.
Trailing Stops
Not surprisingly, trailing stops are allowed and encouraged at GFS Forex. This is one concession that GFS makes to its traders in order to help them minimize their overall risk on the foreign exchange market.
Trading Spreads
While many online foreign exchange market brokers offer unique perks or ultra-slim spreads to lure traders in, GFS Forex does not. Instead, even on a popular currency pair like EUR/USD, it offers an average spread of three pips. A tiny bit of research will show you that there are much more competitive spreads to be found elsewhere.
The Bottom Line
The difficulty of setting up an account, the high minimum deposit and the uncompetitive trading spreads all conspire to make GFS Forex a less-than-adequate choice for people who are looking for smooth, easy forex trading experiences. Although this company does have a relatively long history, it seriously needs to update its website and its services if it hopes to continue competing with other major players in the forex market game.
Sponsored Offers