Forex Club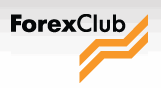 Forex Club is geared towards beginners who are new to online currency trading. Therefore, Forex Club offers educational resources to help beginners gain a better understanding of the trading process. These include step-by-step guides, free web-based seminars and live chat sessions. Forex Club also offers the ExpressFX platform, a simple trading platform that is easy to understand for beginners and provides a relatively risk-free trading experience. As a result, Forex Club was awarded "Best Broker for Beginners" by Forex-Ratings and is considered one of the best in the industry.
About Forex Club
Forex Club Financial Company (fxclub.com) is a brokerage specializing in Forex trading. Based in the New York City area, it is registered with Commodity Futures Trading Commission and is a current member of the National Futures Association (NFA ID# 0358265). Forex Club currently serves clients from over 50 countries and claims to open over 1,000 new accounts per day. This feature includes both live trading accounts and demo accounts.
The company was founded in 2005 by Michael J. Felice, who currently serves as both President and Chief Executive Officer of this company. Felice has over 30 years of experience in the brokerage industry and has also been involved with other financial and regulatory agencies. Other instrumental figures include Peter Tatarnikov, serving as the company's vice president and COO with 12 years of experience in the Forex industry, and Michael Felice Jr., serving as the company's CFO since 2007.
Contact Information
Customer support can be contacted via an email form located on the Forex Club website. Forex Club also features a live chat support service, where a real-life representative is available to answer any questions and other concerns. You can also reach the company by phone toll-free at 1-800-881-3809. Another method of contacting Forex Club consists of using the "Request a Call" link (http://service.ringcentral.com/ringme/callback.asp?mbid=55787941,0,&referer=). After filling out your phone number and confirmation code, the system will contact you and connect you to Forex Club.
Contact information at a glance:
Phone Number: 1-800-881-3809 (US Toll-free)
E-mail Support: info@fxclub.com
Account Funding Information
The next step is funding your new account if you have chosen to create a live account. Forex Club offers several methods of depositing funds into your trading account. Credit cards can be used to deposit funds – Visa and MasterCard customers are charged a processing fee ranging from 2.24% to 2.59%, while Discover Card users are not charged a processing fee. These deposits are processed immediately if made before the end of the weekly trading session. Other methods of depositing funds include online check (reserved for U.S. customers), bank wire and money order.
Minimum Deposit Amounts
Live accounts require a minimum $10 deposit. Those who deposit more upon opening will receive bonus benefits – for instance, a $100 or more deposit will grant you an additional $100 margin bonus, while a $300+ deposit will grant you unlimited market signals.
Demo and Live Account Software
Forex Club offers demo accounts for those who want to learn how to trade Forex without risking any real money and prospective customers who want to get a feel of Forex Club's trading environment before creating a real account. The demo uses the ExpressFX platform, which provides step-by-step instruction on how to go through each trade. While the ExpressFX platform gives newcomers and regular traders an easier way to make successful trades, those who have ample experience may find the ClassicFX platform more suitable to their needs. Geared towards veteran traders, the ClassicFX platform features more customization options for keeping track of emerging trends. Users of the ClassicFX platform can choose to monitor time frames up to a year, plot their own custom indicators, and have complete control over other customizable features. ClassicFX users also receive audible news and order alerts.
Commissions and Leverage Limits
Commissions for using the ExpressFX platform are $0.4 per 1000 traded. In the event of an unsuccessful trade, the commission price is instantly refunded, meaning that traders using the ExpressFX platform are not penalized when they make a loss. Minimum lot size is 0.01 and there are 22 currency pairs offered for trade. Leverage in the base currency is 1:100 and variants range from a max of 50:1 for accounts of $100,000 to $200,000 and 20:1 for accounts above the $200,000 mark. Forex Club offers stop orders and limit orders, but does not offer trailing stops.
Website Navigation and Account Setup
Navigating the Forex Club website is relatively straightforward, with the most important navigation links and features prominently displayed. The website is also available in Russian, as well as simple and traditional Chinese. Setting up an account with Forex Club is simple and free of any hassles. For instance, one of the first steps towards joining Forex Club is filling out a relatively simple application form that only takes a few minutes to complete.
Bottom Line
Forex Club is a good choice for those who are new to Forex trading and want a comfortable and relatively risk-free starting point. Since the online Forex trader is geared towards beginners, those who have plenty of experience may end up satisfied elsewhere, but Forex Club does its best to accommodate both new and veteran traders.
Sponsored Offers