GFX Group / Forex.ch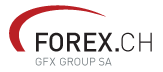 Like many other things, there are a wide range of foreign exchange market brokers to choose from these days. While the vast majority of popular online forex brokers aim to lure in the business of beginning traders, GFX – which is located at www.forex.ch – is geared towards more experienced forex traders. Its primary software platform, MetaTrader 4, is all business and includes many perks that more advanced traders will enjoy. Another platform offered by GFX, WinTrader, offers a simplified trading experience.
About GFX
GFX/Forex.ch was founded in the year 2005 and is headquartered in Geneva, Switzerland. Unlike many other popular forex brokerage companies, GFX does not boast a broad array of satellite offices spanning the globe. Instead, its headquarters in Geneva make up the bulk of its operations. Despite that, GFX offers very robust and useful trading products for those who seriously want to trade on the foreign exchange market. Despite the crowded playing field, GFX enjoys a solid reputation and continues to win over new clients every day.
Although GFX doesn't exhibit the glitz and pizazz that many other online forex brokers do, it more than makes up for that by being steady and reliable. Those who merely wish to dabble in the foreign exchange market are wise to look elsewhere, since GFX is designed with serious traders in mind.
Key Registrations
If you are looking for a forex broker that boasts a long list of registrations, you're not going to find it with GFX/Forex.ch. Despite its lack of advertised registrations, GFX enhances its reputation by being backed up by two solid financial institutions. Its financial condition is regularly audited by KPMG, ensuring that customer funds are protected at all costs.
Contact Information At A Glance
Before signing up with GFX/Forex.ch, it is smart to compile as much contact information as possible. That way, if you encounter problems, glitches or simply find yourself in need of a bit of assistance, you can easily reference the necessary phone number or email address. The basic contact information for GFX is as follows:
Phone Number: +41-22-548-19-39
Fax Number: +41-22-594-81-79
Email Support: info@forex.ch
Online Support/Live Chat: forex.ch/chat.htm
Vital Trading Information About GFX/Forex.ch
Most people use GFX's MetaTrader 4 software platform when trading with the broker. Although it doesn't boast all of the bells and whistles that many other forex software platforms do, MetaTrader 4 is a topnotch utility that gets the job done without any hassles. Automated trading and chart trading make it a breeze for experienced traders to get everything accomplished in record time; instant order execution streamlines the entire process, making it less frustrating. Fractional lot sizes allow you to enjoy an enhanced trading experience, while real-time account and margin information make it easy to stay abreast of what is happening with your currencies. Indeed, MetaTrader 4 is a powerful and intuitive program that will thrill experienced forex traders.
Of course, GFX/Forex.ch is about much more than just its software. Learn more detailed information about various aspects of trading with GFX by reading on below.
Minimum Deposit Amounts
Since GFX/Forex.ch offers two distinct products to its customers – the robust MetaTrader 4 and the simpler WinTrader programs – it has two separate minimum deposit requirements as well. For MetaTrader 4, traders must make an initial deposit of $2,000; for WinTrader, an initial deposit of $500 is required.
Account Set-Up
The process for setting up an account with GFX/Forex.ch is a bit more long-winded than it is with other sites. However, if GFX has what you need then it is well worth the extra effort. First, an online application must be filled out and submitted. Next, a faxed copy of government-issued identification, or a passport, must be sent to GFX's administrative offices. The minimum deposit must then be made. Finally, when it is all processed you will receive an email notification including login information, and you are ready to get started trading.
Demo Accounts
Demo or practice accounts are par for the course with online foreign exchange brokers, and GFX is no exception. You can choose from either the MetaTrader 4 or the WinTrader platforms and are given an initial funding amount of $50,000 to work with. Of course, these are not real funds; they are simply used to simulate how the real programs work. It is highly advised that you make good use of the practice account, since it lets you take GFX/Forex.ch for a test drive to see if it is right for you.
Dealing Desk
GFX is decidedly bare bones and does not offer any special accommodation or exclusive customer services to its traders. It does not offer any sort of guarantee about trading against its customers, either, so if that is a sticking point for you then you may want to look elsewhere.
Leverage Limits
For all intents and purposes, GFX works with leverage limits of 200:1 when it comes to trading currencies. While these aren't the most flexible ones in the forex trading world, they are adequate.
Trailing Stops
Not surprisingly, GFX/Forex.ch does allow and encourage the use of trailing stops. This may mitigate the lack of a guarantee that the company suffers from, especially for more cautious traders.
Trading Spreads
Trading spreads for major currencies traded on GFX fall into the two- to three-pip range. The use of fractional pip pricing enhances the tightness of GFX's spreads, and is one of this broker's biggest selling points. For instance, EUR/USD has a spread of 2.5 pips; USD/CAD has a spread of 4.5 pips.
The Bottom Line
People who insist on flashy graphics and showy presentations should skip over GFX/Forex.ch, since that's not what this forex broker is all about. On the other hand, those who want a solid and reliable currency trading experience – and those who are adept at navigating the forex world in general – will greatly appreciate the power and the advanced capabilities of GFX's MetaTrader 4 software. Simplicity trumps aesthetics in this case, and GFX wins kudos for emphasizing performance over appearance.
Sponsored Offers