July 9th 2009
Risk Aversion Edges Up
Over the last few weeks, the stock market rally has fizzled and commodities prices have cooled off. It's not clear what triggered this sudden surge in introspection (I would call it reasonableness). Regardless, the markets are now wondering out loud whether the optimism of the second quarter wasn't a bit naive.
After all, there still isn't any evidence that global economy has turned a corner. Virtually all of the economic indicators that matter are still trending downwards. In addition, the apparent stabilization in housing prices could prove temporary, as banks move away from loan modifications and back towards foreclosure. Rumors that the Obama administration are considering a second stimulus plan are already circulating
With second quarter corporate earnings season set to kick off next week, investors are once again bracing for the worst: "Given the strong performance of stocks relative to March lows, a reality check from earnings could be detrimental to risk appetite." Adds another analyst, "It's renewed risk aversion, triggered by mounting doubts about a near-term economic recovery that's evident in the sell-off on Wall Street and the subsequent decline in risk assets in general."
This pickup in risk aversion is also manifesting itself in forex markets, via the upturns in both the US Dollar and Japanese Yen: "The prospect of a slow and bumpy recovery remained the overriding driver of market sentiment and the dollar was soon reasserting itself as the currency of choice – apart from the yen." Ironically, negative economic data that applies directly to the US is benefiting the Dollar, which goes a long way towards explaining the current market orientation. Currency traders have yet to turn towards comparative growth differentials (despite the predictions of some analysts) and remain firmly focused on risk. Meanwhile, "The yen rally has extended, driven by the liquidation of long-risk asset positions." In other words, the carry trade has come under pressure as investors move back into low-risk government bonds.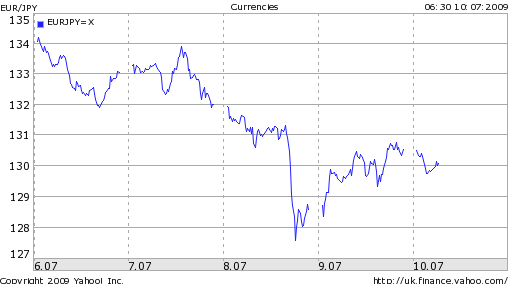 The "uncertainty" narrative will likely continue to drive the markets for the near-term, as neither the optimists nor the pessimists have the data to support their respective positions. In all likelihood, the markets will trend sideways and safe haven currencies will see a slight inflow, until there is confirmation that the economy is firmly on the path to recovery.